Microneedling
George Dermatology is now offering microneedling treatments with SkinPen, the ONLY FDA-cleared microneedling device. Plus, we can combine our years of expertise in Platelet Rich Plasma (PRP) to deliver superior results. Microneedling is a minimally invasive brief in-office procedure with little downtime. It is used to rejuvenate the skin, reduce fine lines and wrinkles, minimize stretch marks, shrink pore size, improve skin elasticity and firmness, and reduce acne scars.
How Does Microneedling Work?
Microneedling uses small needles to create microinjuries in the skin. This stimulates the body's own collagen production, resulting in smoother, younger looking skin.
Who Is A Good Candidate?
Adults in good health who want to improve the appearance of their skin are good candidates for microneedling. Fortunately, microneedling is safe for all skin types and tones, including pigmented skin tones. For safety reasons, those with a recent use of Accutane (isotretinoin) within previous 6 months, active infections, keloid scarring, tan, or sunburned skin are not eligible.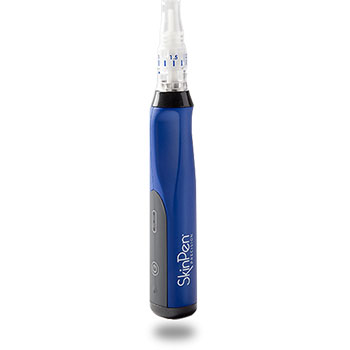 Before & After Results
View before and after pictures of SkinPen Microneedling patients.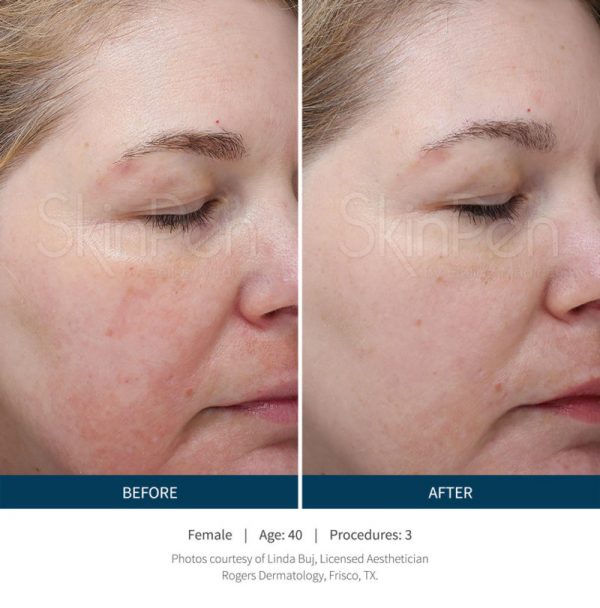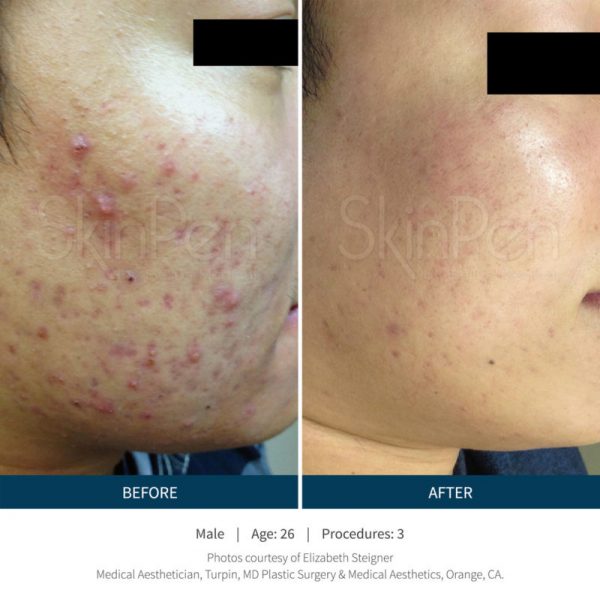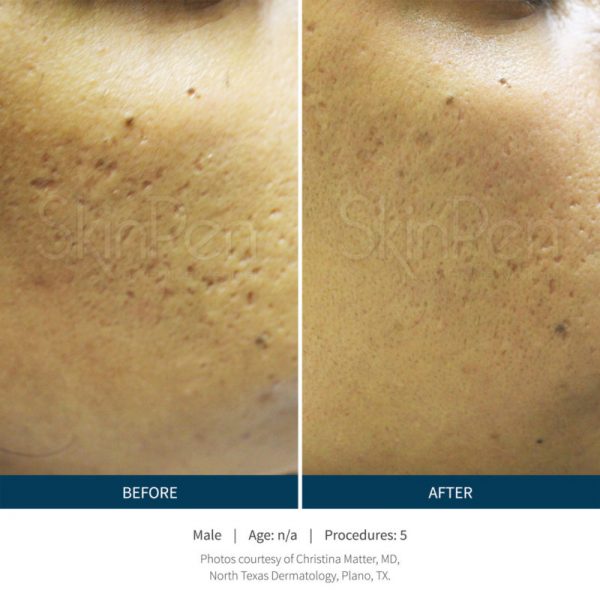 Microneedling Procedure
Arrive with a clean face and no makeup. A topical anesthetic gel is applied to the area to be treated for 10-20 minutes prior to treatment, resulting in little to no discomfort during the treatment. Depending on the area treated, the procedure can last between 10-30 minutes. The variable depth needle allows us to completely customize your treatment for your skin to meet your goals safely and effectively. Once complete, your doctor will apply post procedure serums to stimulate healing. You will be sent home with these calming serums to use. These products are included in the cost of your treatment.
How Often Can I Have This Treatment Performed?
The procedure can be repeated as often as once a month. While a singular treatment can give you more glowing, radiant skin, a series of 3-6 treatments are often needed to help with lines, wrinkles, and acne scars as the collagen remodeling process is a gradual one. Collagen remodeling can continue for many months after treatment. Given that we usually recommend more than one treatment, be sure to ask us about our package specials!
Microneedling with PRP
To achieve your desired skin rejuvenation goals more rapidly and effectively, we can combine our years of expertise in Platelet Rich Plasma (PRP) with a microneedling treatment. Platelets contain healing growth factors that are known to stimulate skin and collagen regeneration. To add this to a microneedling service, a small sample of your blood is drawn in the office at the time of your treatment, then placed in a centrifuge to separate and extract the concentrated platelet rich plasma. Microneedling creates small open channels in the skin during treatment. During this time, the PRP is applied to allow for deeper penetration, thereby using the healing properties of the PRP to revitalize the skin and enhance healing.
Microneedling Recovery
You skin will be red-pink for 1-2 days. You may have a mild degree of swelling and tenderness or skin sensitivity similar to the feel of a mild sunburn during this time. It is advised that you follow strictly the post-procedural protocol to optimize results. You may notice a refreshed glow to your skin as early as 1-2 weeks.
I'm interested. How can I learn if microneedling with SkinPen is right for me?
You can read more about SkinPen microneedling by viewing our pre-procedure and post-procedure care handouts here.
Call our office today at (314) 344-0004 to set up a consultation visit with one of our board-certified dermatologists, Dr. Mary Noel George and Dr. Katherine Moritz. A consultation can help ensure this is the best treatment option for your goals. We can devise a personalized treatment plan to help you achieve and maintain optimum results.