Experience The

George Dermatology Difference

George Dermatology is dedicated to providing exceptional, comprehensive medical, surgical, and cosmetic dermatologic care for adults and children in a compassionate, individualized manner.

View Our Services
We're moving!
Effective Monday, Apr 29, 2019, we will be located at:
8888 Ladue Road, Ste 120
St. Louis, MO 63124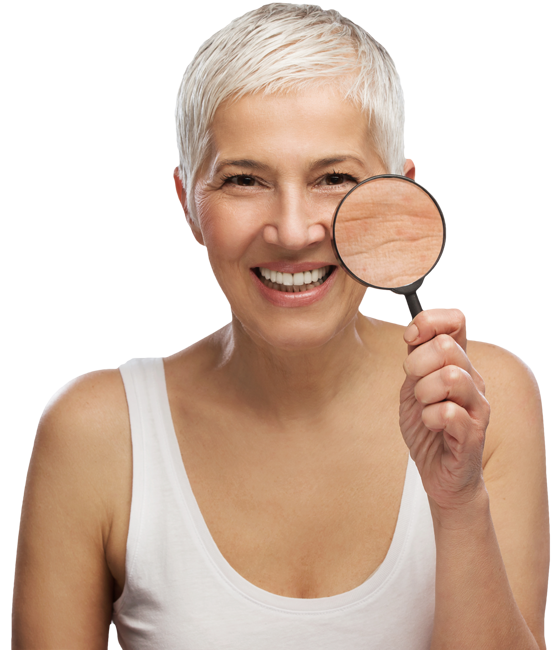 Our Practice
Dr. Mary Noël George is a Board Certified Dermatologist in St. Louis County (Bridgeton, MO). Dr. George has been practicing for over a decade, seeing patients from St. Louis and St. Charles County Missouri.
We take all patient's skin problems seriously. We think it's important to be evaluated and treated by the expert when you seek care from a specialist. At George Dermatology, the people performing your primary evaluation and management are board certified dermatologists.
Learn More About Us
Our Vision
At George Dermatology, we recognize that every patient is unique and are dedicated to creating an individual treatment plan to optimize your desired outcome. We believe in delivering expert dermatological care in a prompt and courteous manner. Led by board certified dermatologist, Dr. Mary Noël George, our expert skills, vast knowledge of the latest medical research, and our genuine concern for you helps us achieve our shared goal of healthy skin.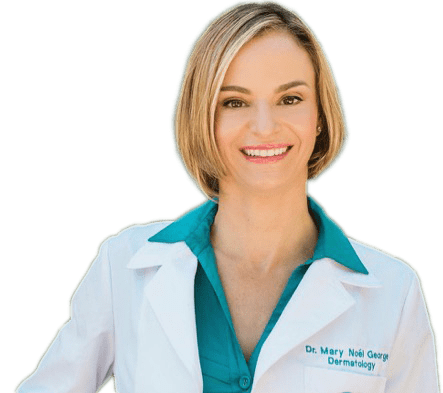 Meet Dr. Mary Noël George, MD Board Certified Dermatologist
A St. Louis native, Dr. Mary Noël George is board certified in dermatology and participates in continuing education in the field of dermatology. She is dedicated to providing her patients with exceptional care and education. Dr. George is a Fellow of the American Academy of Dermatology.
What is a

Board Certified Dermatologist?

A dermatologist is an MD or DO who specializes in medicine of the skin, hair and nails. Becoming a board certified dermatologist means that doctor has graduated from 4 years of college, 4 years of medical school, passed parts I, II and III of the National Boards, and completed an additional 4 years of specialty training in an accredited Dermatology Residency in order to sit for the Dermatology Board Exam, an intensive two day long examination with hundreds of questions on all aspects of Dermatology. Only after qualifying for and passing that exam does that doctor become a board certified dermatologist.
What Our Patients Are Saying
Dr. George and her staff are WONDERFUL!! Dr. George is VERY professional, yet very personal. She ALWAYS takes the time to ask and chat about my children for a few minutes that were former patients of hers. She NEVER rushes me and answers all of my concerns. Dr. George is a VERY down to earth person. Thank you Dr. George and staff for being so caring.
See More Reviews
We're moving!
Effective Monday, Apr 29, 2019, we will be located at:
8888 Ladue Road, Ste 120
St. Louis, MO 63124