Dr. Mary Noël George, M.D.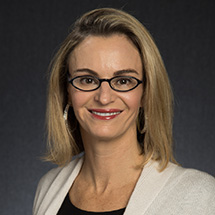 A St. Louis native, Dr. Mary Noël George graduated from the University of Missouri School of Medicine in Columbia, MO in 2002. Her bachelor's degree in biology was obtained at Davidson College in Davidson, NC in 1998, where she graduated Phi Beta Kappa and magna cum laude with High Honors. She completed her intern year in internal medicine and residency in dermatology at St. Louis University. Following her training in 2006, she entered private practice at DePaul Hospital in Bridgeton, MO. In 2019, George Dermatology relocated to the Ladue/ Clayton area of St. Louis. Dr. George has authored publications in medical journals and has presented her research at several national conferences. She serves as a medical expert for local news media, including television programs, radio, and newspapers.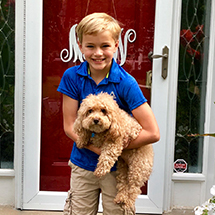 In her free time, Dr. George loves spending time with her son, Henry, and toy poodle, Pippa. Both keep her highly entertained with their antics. When she's not at work or with her real child and fur child, you can almost certainly find her swimming laps. An avid swimmer since high school, she went on to compete at the Division I level in college. She swam all 4 years at Davidson, broke many collegiate records, and was captain of the team her junior and senior years, leading the Davidson College Wildcats to first place in their conference both years.
Dr. George is board certified in dermatology and participates in ongoing continuing education in the field of dermatology. She is dedicated to providing her patients with exceptional care and education. Dr. George is a Fellow of the American Academy of Dermatology.