Products
At George Dermatology we carry a variety of products endorsed by our Board Certified Dermatologist. Our clinically proven products will greatly reduce natural signs of aging. Set up your primary evaluation to learn how these products can help to reverse the effects of aging while also enhancing your natural beauty.
Botox® Cosmetic
Skin wrinkles are produced by normal aging, sun, smoking and facial movements over time. They are inevitable.
The good news? Science and medicine have combined forces to create treatments that really do work.
Dr. George uses BOTOX® Cosmetic, the first and most widely used FDA-approved treatment to temporarily improve the appearance of both moderate to severe frown lines between the brows.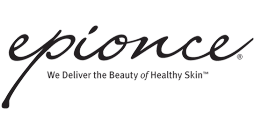 Epionce®
Epionce is formulated to help unleash the natural potential of your skin. Epionce products provides a blend of key botanical ingredients to reveal healthier-looking skin that can help improve the visible effects of aging – giving you smoother, more radiant skin.
These gentle and effective formulas are paraben, fragrance, sulfate and gluten-free. Restorative botanical ingredients incorporate powerful antioxidants along with barrier boosting cholesterol, ceramide and free fatty acids in proven concentrations to improve the overall health and appearance of the skin. The result is healthier, younger-looking skin.
Brilliant Distinctions®
Prior to your appointment, be sure to sign up for your own Brilliant Distinctions® account to earn points, redeem them in place of cash, and save on future treatments.
Download the Brilliant Distinctions® app from the iTunes store, get it on Google Play, or sign up online via your Facebook or Google account. Easy peasy!
Revision® Skincare Nectifirm®
This best-selling neck cream contains plant extracts, antioxidants and unique biotechnological blends that are clinically proven to create a smoother, younger-looking neck. For all skin types.
Helps the skin appear more firm and lifted
Reduces the appearance of rough, crepey skin
Lessens the look of fine lines and wrinkles
Reduces the appearance of adipose tissue (fat) in jowl area and chin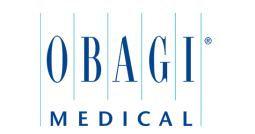 Obagi® Medical Products, Inc.
Obagi is a specialty pharmaceutical company with products to help minimize the appearance of skin damage, hyperpigmentation, acne, sun damage, and premature aging. At George Dermatology, we carry ELASTIderm Eye Cream, formulated with clinically proven ingredients. ELASTIderm refreshes the eyes by reducing the appearance of fine lines and wrinkles, improves the feeling of elasticity and firmness, and promotes smoother, tighter-looking skin. George Dermatology also carries the Obagi Vitamin C serum, a high-performance anti-oxidant serum to prevent damage, help minimize the appearance of fine lines and wrinkles, and lighten and brighten your skin tone to give your skin a radiant glow.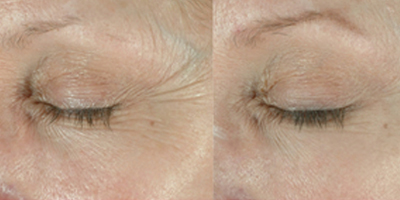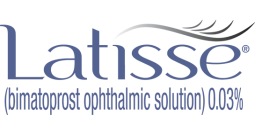 Latisse®
Latisse® is the only FDA-approved treatment to grow, darken, thicken, and lengthen lashes. It is applied along the upper lash line daily using a sterile applicator brush. Results are seen in as little as 4 weeks, but full results are seen in 16 weeks.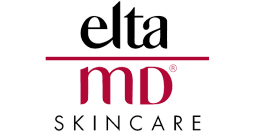 Elta MD® Skincare
EltaMD sunscreens help prevent sunburn and decrease the risk of skin cancer and early skin aging caused by the sun, when used with other sun protection measures. EltaMD sunscreens are formulated with transparent zinc oxide and are noncomedogenic, sensitivity-free, fragrance-free and paraben-free.
All EltaMD sunscreens are formulated with zinc oxide, a natural, mineral compound. Because zinc maintains its protective ability in the sun, it is more photostable than some chemical ingredients that may degrade.
Zinc sunscreen blocks the widest spectrum of UVA and UVB rays, protecting skin against burning and the premature appearance of aging and risk of skin cancer. Zinc is safe for even the most sensitive skin types.
All EltaMD sunscreens are recommended by The Skin Cancer Foundation as effective broad-spectrum sunscreens.
George Dermatology's Retin-A
George Dermatology's Retin-A is a powerful, prescription compounded Retin-A, the gold standard in antoi-aging skin care to reduce the appearance of fine lines, wrinkles, and brighten the skin. HQRA+ is a prescription compound of Hydroquinone and Retin-A to treat skin discoloration and fade brown spots.