Products
At George Dermatology we carry a variety of products endorsed by our Board Certified Dermatologists. Our clinically proven products will greatly reduce natural signs of aging. Set up your primary evaluation to learn how these products can help to reverse the effects of aging while also enhancing your natural beauty.
Botox® Cosmetic
Skin wrinkles are produced by normal aging, sun, smoking and facial movements over time. They are inevitable.
The good news? Science and medicine have combined forces to create treatments that really do work.
Dr. George and Dr. Moritz use both Dysport® and BOTOX® Cosmetic, the most widely used FDA-approved treatments, to improve the appearance of expression lines.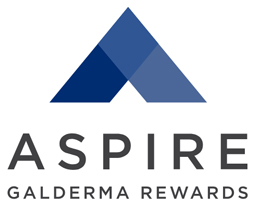 Aspire Rewards
Prior to your appointment at George Dermatology, sign up for the free Aspire Rewards program to start enjoying exclusive savings on Dysport® and injectable filler treatments, including Restylane, Lyft, Refyne, and Defyne. Savings are instant including $20 off just for joining!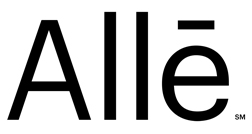 Alle
Prior to your appointment, be sure to sign up for your own Alle account to earn points, redeem them in place of cash, and save on future treatments.
Download the Alle app from the iTunes store, get it on Google Play, or sign up online via your Facebook or Google account. Easy peasy!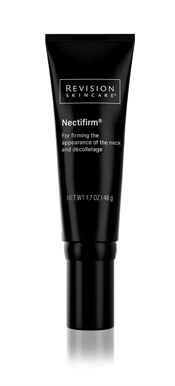 Revision Skin Care Nectifirm
Nectifirm® - The skin on your neck and décolletage ages differently than the skin on your face and requires its own solution. This award-winning, breakthrough formula features five peptides, plant extracts, antioxidants and unique biotechnological blends that work cohesively to create a smoother, younger-looking neck, décolletage and jawline. Master formulated and clinically proven to target the visible signs of early to moderate aging on the neck and décolletage.
Helps the neck and jawline appear firmer and more lifted
Improves the appearance of fine lines and wrinkles
Reduces the appearance of crepey skin
Improves the appearance of photodamage
98% of subjects showed an improvement in the appearance neck lift and crepiness
94% of subjects showed an improvement in the appearance of jawline lift
100% of subjects showed an improvement in overall photodamage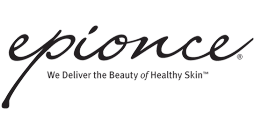 Epionce®
Epionce is formulated to help unleash the natural potential of your skin. Epionce products provides a blend of key botanical ingredients to reveal healthier-looking skin that can help improve the visible effects of aging – giving you smoother, more radiant skin.
These gentle and effective formulas are paraben, fragrance, sulfate and gluten-free. Restorative botanical ingredients incorporate powerful antioxidants along with barrier boosting cholesterol, ceramide and free fatty acids in proven concentrations to improve the overall health and appearance of the skin. The result is healthier, younger-looking skin.
Epionce® is an evidence-based professional product line sold exclusively to physicians. Shop in our office or online at https://www.epionce.com/shop/?a=20161228 for their entire skin care line and get FREE SHIPPING when you use code 20161228 at checkout.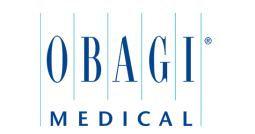 Obagi® Medical Products, Inc.
Obagi is a specialty pharmaceutical company with products to help minimize the appearance of skin damage, hyperpigmentation, acne, sun damage, and premature aging. At George Dermatology, we carry ELASTIderm Eye Cream, formulated with clinically proven ingredients. ELASTIderm refreshes the eyes by reducing the appearance of fine lines and wrinkles, improves the feeling of elasticity and firmness, and promotes smoother, tighter-looking skin.
George Dermatology also carries the Obagi Vitamin C serums, high-performance anti-oxidant serums to prevent damage, help minimize the appearance of fine lines and wrinkles, and lighten and brighten your skin tone. The Obagi C Clarifying Serum contains prescription 4% hydroquinone to accomplish these goals with prescription potency and efficacy while defending against free-radicals and giving you an even-toned complexion and radiant glow.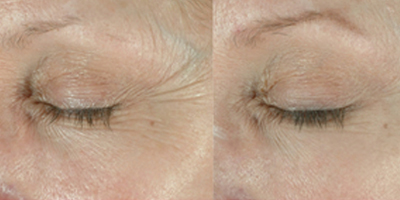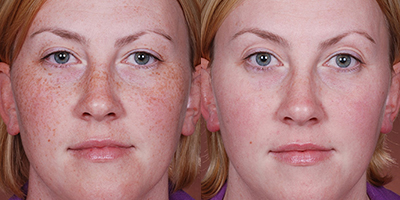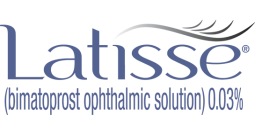 Latisse®
Latisse® is the only FDA-approved treatment to grow, darken, thicken, and lengthen lashes. It is applied along the upper lash line daily using a sterile applicator brush. Results are seen in as little as 4 weeks, but full results are seen in 16 weeks.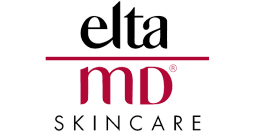 Elta MD® Skincare
EltaMD sunscreens help prevent sunburn and decrease the risk of skin cancer and early skin aging caused by the sun, when used with other sun protection measures. EltaMD sunscreens are formulated with transparent zinc oxide and are noncomedogenic, sensitivity-free, fragrance-free and paraben-free.
All EltaMD sunscreens are formulated with zinc oxide, a natural, mineral compound. Because zinc maintains its protective ability in the sun, it is more photostable than some chemical ingredients that may degrade.
Zinc sunscreen blocks the widest spectrum of UVA and UVB rays, protecting skin against burning and the premature appearance of aging and risk of skin cancer. Zinc is safe for even the most sensitive skin types.
All EltaMD sunscreens are recommended by The Skin Cancer Foundation as effective broad-spectrum sunscreens.
George Dermatology Exclusive Product Line
We are proud to bring you our exclusive product line that delivers excellent anti-aging results at an affordable price. Ask us about our products today!

Tretinol 1.0% Serum
George Dermatology's Tretinol 1.0% serum is a powerful compounded serum, containing tretinol, the gold standard in anti-aging skin care to reduce the appearance of fine lines, wrinkles, and brighten the skin. This is a foundational product in any skin care regimen!

Fade 12 Cream
Advanced formula with 12 ingredients to lighten age spots, including Alpha Hydroxy Acids
Proven results within 2 months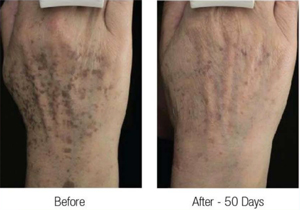 Purely Physical SPF 47
Elegant, lightweight sunscreen
Chemical free
10% Zinc + 5.5% titanium
Water resistant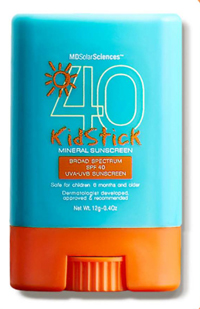 Kid Stick SPF 40
Easy-to-apply roll-on in a lightweight tube
Water resistant
Certified organic
Only $10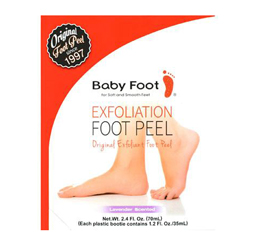 Baby Foot Peel
Baby Foot peel treatment will make your feet smooth and soft, just like a baby's foot! The product features 16 natural extracts which are scientifically formulated to exfoliate and moisturize at the same time, leaving your feet softer than after a pedicure. Say goodbye to cracked, dry heels and reveal your healthy, beautiful feet today!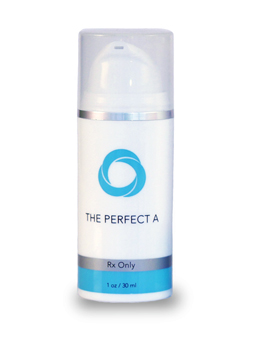 The Perfect A
The Perfect A is a prescription-strength retin-a cream to improve skin tone and texture. This product is highly effective in treating acne, wrinkles, and sun damaged skin by enhacing the production of collagen and elastin. It contains 0.1% retinoic acid.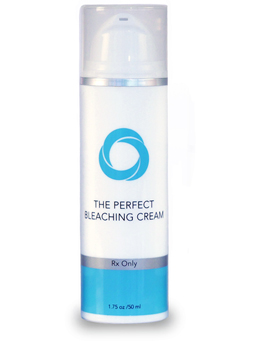 The Perfect Bleaching Cream
The Perfect Bleaching Cream is a prescription-strength 4% hydroquinone cream combined with bioactive botanicals. The Perfect B can restore even skin tone by lightening dark pigement zones, including melasma, and brown spots.