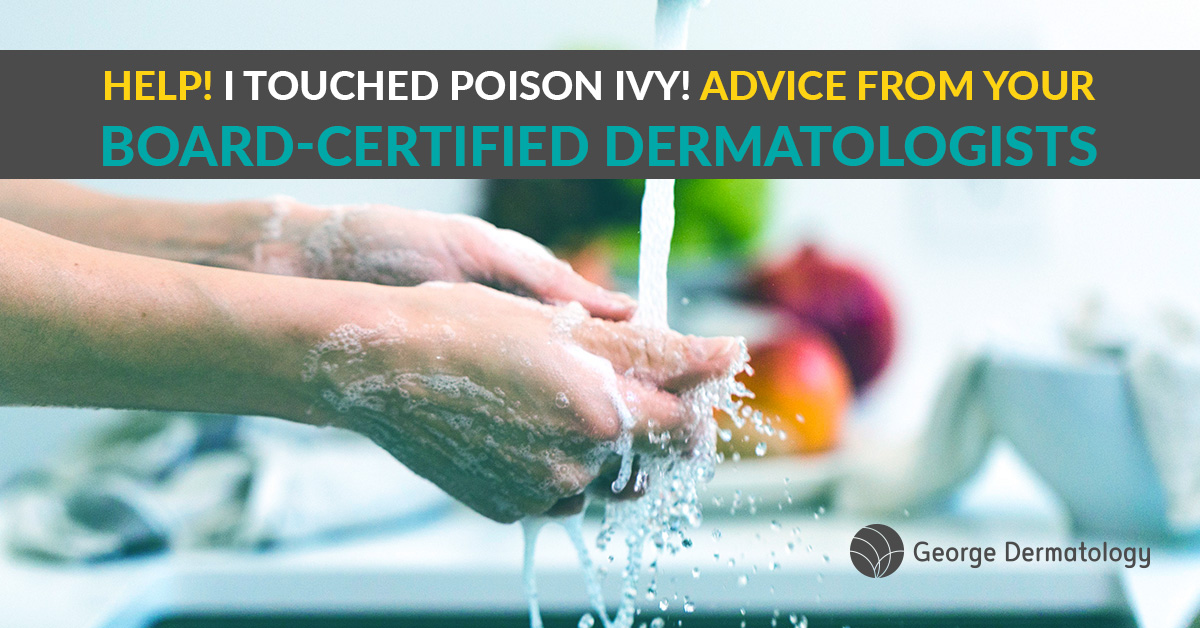 Help! I Touched Poison Ivy! – Advice from Your Board-Certified Dermatologists
What Should You Do If You Touch Poison Ivy?
Wash your skin with lukewarm, soapy water, including under your nails.
Apply cool compresses.
Wash your clothing.
Poison Ivy, Poison Oak, and Poison Sumac contain an oil called urushiol. If you are allergic to this oil, you can develop a rash.
The Rash Is Not Contagious
If someone has this rash, touching that rash won't cause a rash on your skin. However, you can develop a rash if you touch that person's skin or clothing (or a pet's fur!) while the oil from the plant is still on it.
If you wash the oil off within 10-20 minutes after exposure, you may be able to prevent the rash entirely, or, at a minimum, reduce the severity of it. That is why it's important to wash your skin and clothing quickly after contact.
If you develop a severe rash, call George Dermatology today to see one of our board-certified dermatologists for prescription treatment.