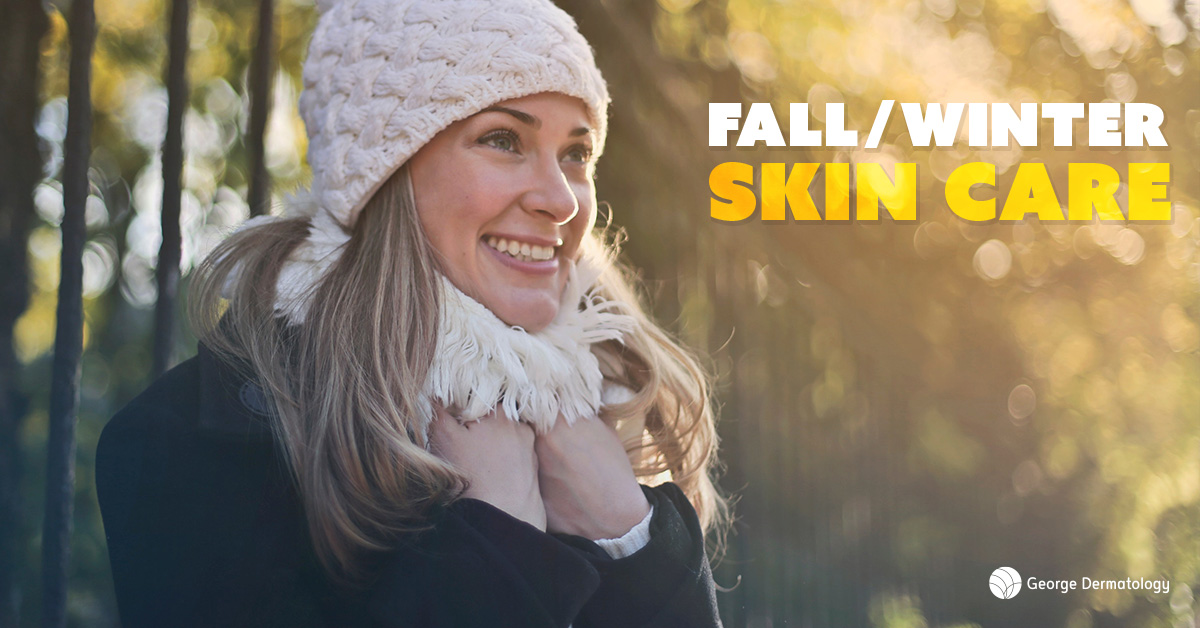 Falling Temperatures Signals Change for Our Skin Care Regimen
As we say goodbye to the warm temperatures and St. Louis humidity for a few months, we suggest that you consider your skin care and how your routines should change with the seasons. With the start of Fall comes changes to our environment around us. Your body needs to make adjustments to acclimate to the ever changing conditions.
Skin Care Routines
If you're looking ahead at the winter seasons and how it can affect your skin or seeking out ways to correct the damage your skin suffered during the summer the first step is evaluating your daily skin routine. At George Dermatology we are here to help you every step of the way, whether it is preparing for the seasons ahead, helping any skin damage you may have, or even introducing a few simple adjustments that you can incorporate into your daily skin care routine.
Adjust & Update Daily Beauty Habits
Along with colder, drier air comes needed changes to your skin care routine to give your skin the optimal care it deserves. A crucial piece of information that we all need to understand is that everyone's skin care routine should be customized to their concerns, and needs. Skin care should never be thought of as a one size fits all routine. With that in mind, there are adjustments that can be used as general benchmark recommendations based on the time of the year. Including additional moisture required in order to have the skin hydration our body needs
Treatment Tips
Creams and ointments are more hydrating than lotions so it may be as simple as swapping out the bottle of lotion for a jar of a cream of the same product. Depending on your skin type, or body area such as the sensitive skin of the face and eyelids, you may need additional products altogether to restore hydration and add on protective barrier layers.
At George Dermatology we carry an assortment of medical grade products used to provide you with the best skin care for your individual needs. We are happy to address any skin concerns you may have. To find out more, give us a call today at our St. Louis office to schedule an appointment: (314) 344-0004