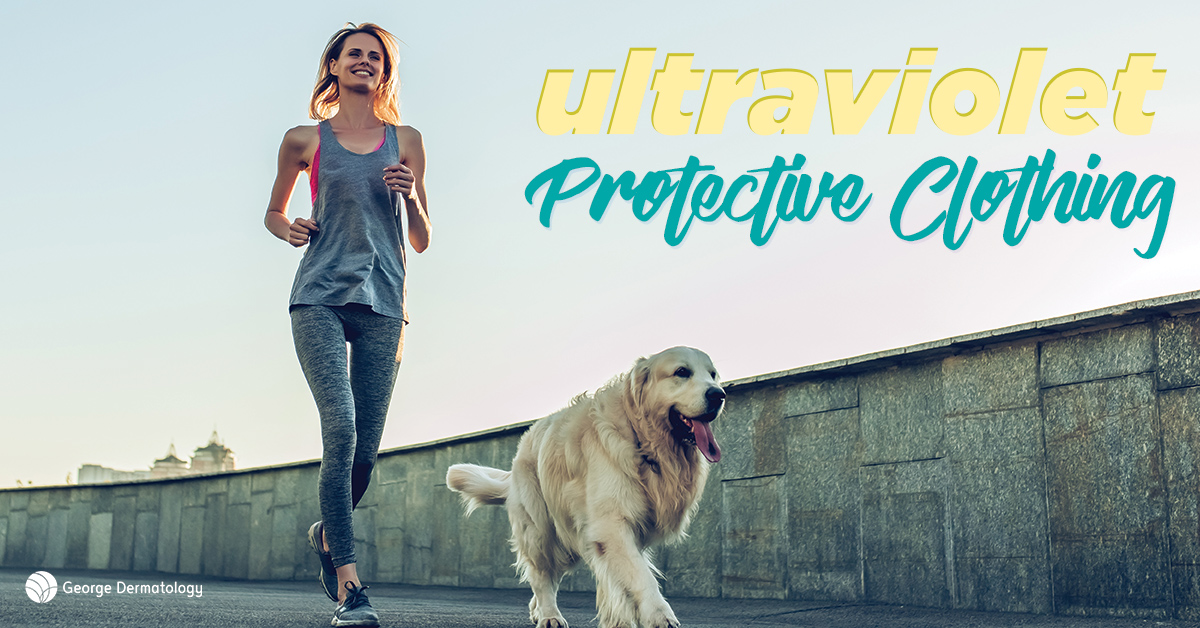 UV Protecting Clothing
In an article written by the Journal of the American Academy of Dermatology they provide research that UV protective clothing garments provide better protection against UVA than most sunscreens.
The authors examined the UVA protection afforded by various dry clothing garments, including regular clothing fabrics (t-shirts, jeans), UV protective fabrics (athletic shirts, bathing suits), and commercially available sunscreens. All of the tested clothing garments exhibited broad-spectrum UV protection, which was highest for nylon bathing suits, denim jeans, and dark grey cotton shirts. All clothing garments tested also exhibited greater broad-spectrum UV protection than the sunscreens tested, apart from avobenzone.  These results show that clothing provides better protection against UVA than most sunscreens.
Next time you head out, remember that sun-protective clothing should be your first-line of sun protection and is even more beneficial than sunscreen!